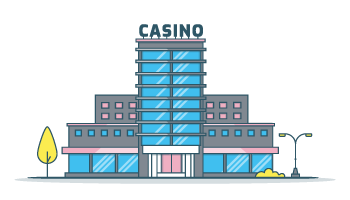 All around the world, one of the measuring indices of a productive economy is power consumption. It is so because the industrial revolution is built on intense energy use. Therefore, whenever there is a departure from the normal—that is a decline in energy use, it poses a great concern for those who plan our budget. This is because of the bidirectional relationship between taxation and production.
Although manufacturing and production activities are highly regarded as great consumers of power, other sectors of the economy also consume power for the overall purpose of meeting their obligatory economic activities. Therefore service companies such as Casinos must consume power in order to make money and satisfy their customers. One may then ask, how does the casino industry consume power? Find below the answer to this question and more.
How do Casinos consume electricity?
Casinos are not different from hotels which spend 60% of their utility bills on electricity. Imagine the hotel-casino companies and the cost they will have to incur on lighting their surroundings, rooms. The research especially for the US shows that 14 kilowatt-hours of electricity is consumed per square foot annually by hotels and motels. Most of these hotels have inbuilt casinos. These astronomical costs spent on electricity is one of the reasons why the best online casinos take energy saving and efficiency very seriously.
The urge to always incorporate new technology into their energy matrix for the purpose of driving down cost is what energy conscious casinos have been doing. By account, MGM Resorts have saved an aggregate of 213 million kilowatt hours through energy conservation deployment initiatives. Apart from the need to decarbonize, electricity prices that went up during early 2000s was instrumental to the search for cutting down electricity usage by the casino industry.
High Electricity consumption of Las Vegas is function of High power usage of Casinos
Las Vegas consumes so much energy. This is very evident at night with its beautiful light displays. However, the amount of energy needed to run the casinos present in Las Vegas is humongous. Moving around the city and getting to big Casinos, you will find power display of lights that require so much consumption of energy. Apart from the lighting, the energy-sapping equipment you will find present in casinos are slot machines and gaming tables.
Although, in the overall 2.1 million bulbs that are known to dot Fremont Street Experience of Las Vegas, most of these illuminations are used for casino lighting. That is why 20% of the electricity consumed in Las Vegas is attributed to casinos. The massive beacon of light that shoots into the sky is typical of Las Vegas. Luxor Beam, which was constructed with 39 bulbs of 7,000-watt bulbs each, has about half of those lights turned up because of electricity costs. Fountains of the Bellagio which is a well-known user of Las Vegas electricity has loud music, lighting systems and slot machines responsible for such high consumption. This electricity consumption is an integral part of its operational cost of $5 million.
Macau's high energy consumption is linked to energy consumption of Casinos
Gambling business is alive in Macau. And the City has about 41 casinos. These casinos operate under the franchise of government and are bound by unified set of rules. Electricity usage from these casinos is by no means unnoticeable. Just for the record, 467 million Kilowatt/Hour of electricity is consumed by Macau's 41 casinos. Due to new openings of casinos, the electricity usage, according to the statistics and census service went up by 11%. Definitely, casinos are a huge consumption of energy all over the world.
Online Casinos Have Reduced Electricity Consumption and Operation Costs
The truth is that no matter the efficiency deployed in terms of energy-efficient bulbs and appliances, there will continue to be associated cost with energy consumption. According the studies done by this casino guide in New Zealand, even if green technology is deployed, it won't eliminate the need for electricity. The game changer that has drastically reduced the need for electricity casino is online casino.
As a player, what you need to power is your electronic devices which helps you to log in into the platform. As an operator, there is so much energy and cost saving mechanism associated with online casino. You do not need a brick and mortal building as the case is with conventional casino, which ultimately saves you from paying for electricity usage.
Allowing gamblers to play online also saves you the stress of purchasing and turning up electrical and electronic appliances that would have given a casino an entertaining look. Therefore, operators in gambling have incorporated online casinos into their operational span for the purposes of reducing electrical and operational costs.